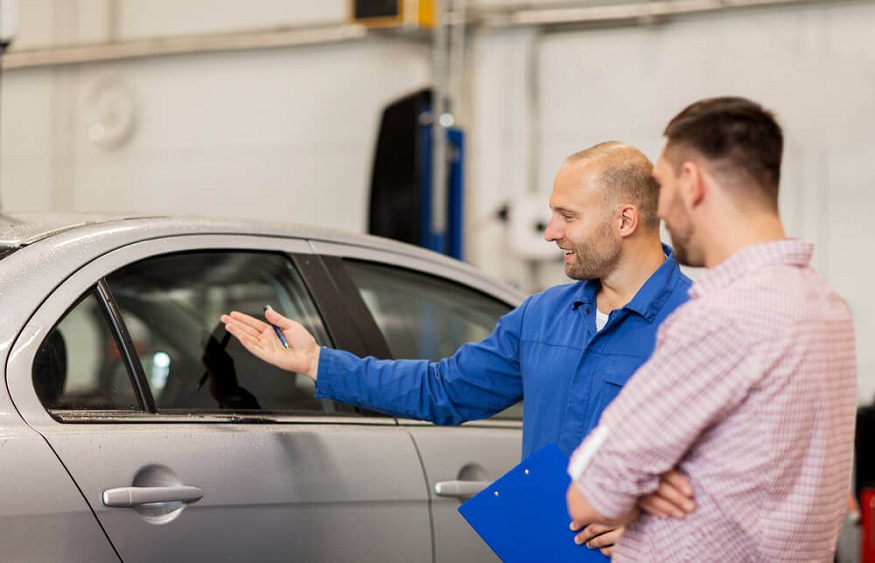 The Art of Paintless Dent Repair (PDR): How Technicians Skillfully Restore Hail-Damaged Vehicles?
Think about waking up to a hailstorm that turns your car into a golf ball. For many automobile owners, hail damage is an unavoidable fact of life. The good news is that an intricate art form called Paintless Dent Repair (PDR) exists that may restore your car's beauty without the use of paint or fillers.
In this article, we dig into the PDR industry and examine how knowledgeable mechanics in cities like Dallas are restoring hail-damaged cars to like-new condition.
The Beauty of Paintless Dent Repair in Dallas
If you're looking for "hail damage repair near me" in Dallas, you'll probably come across a ton of PDR experts who are prepared to fix your hail-damaged car. The beauty of PDR rests on the deft hands of specialists who have a keen grasp of how metal behaves and are equipped with specific instruments that let them painstakingly work out dents from different angles.
The PDR Process Unveiled
Assessment
A thorough evaluation of the damage is the first step. The size, depth, and position of the dents are assessed by technicians to determine whether PDR is a viable option.
Entry Points
A strategic vantage point for the repair is generally achieved by employing interior panels or trim, which are identified by skilled technicians as entry points behind the damage.
Massage and Pressure
Using specialized equipment, experts apply precise pressure while softly massaging the metal from behind to progressively rebuild the damaged region.
Gradual Restoration
To guarantee that the metal is restored without affecting the paint finish, the technique involves performing a delicate dance of applying exactly the appropriate amount of pressure and manipulation.
Quality Control
After the dents have been expertly removed, a comprehensive quality check guarantees that the restored areas are consistent and seamless.
Advantages of Investing Paintless Dent Repair in Dallas for Hail Damage Repair
Cost-Effective: Traditional bodywork repairs can be costly since they need substantial labor and repainting. PDR is a more affordable choice since it does away with these expenses.
Time-Effective: PDR often takes less time than traditional repairs, allowing you to resume driving sooner.
Maintains Resale Value: For your car to retain its worth as a used car, it must keep its factory-original finish. PDR assists you in avoiding paint that doesn't match and other typical problems connected to repainting.
Environmentally Friendly:Paintless dent repair in Dallas is an environmentally responsible solution because it doesn't use hazardous chemicals or superfluous materials.
Advancing Technology in PDR: Thanks to technological breakthroughs, paintless dent repair is an area that is continuously changing. Technicians are able to reach difficult-to-reach regions and precisely assess their work thanks to specialized tools and technology like LED lights and mirror boards.
The Aesthetic Advantage: Because PDR keeps the original factory finish intact, the repair is flawless and doesn't have any overspray or paint that doesn't match.
Training and Expertise: Skilled PDR technicians require education, commitment, mastery of the theory, and practical experience. To return the surface of a vehicle to its former state, mental characteristics, perseverance, and attention to detail are necessary.
The Art of Precision: For certain dents, sizes, and access locations, PDR or hail damage repair professionals employ precision instruments. It's similar to carving a masterpiece out of a block of marble since each tap and stroke is meticulously planned and carried out.
Beyond Hail Damage: PDR is used for more than only repairing hail damage. It may repair damages brought on by collisions, accidents, or parking incidents. The car repair business favors it because it is economical and effective.
Conclusion
The expertise and inventiveness of humans are demonstrated by the technique of paintless dent repair. Technicians are expertly restoring the damage caused by hailstorms in areas like Dallas with the use of precise instruments and a thorough grasp of metal behavior. You may find a world of master craftsmen who have perfected their trade by searching for "painless dent repair in Dallas" or "hail damage car repair near me." These people can provide you with a cost-effective, time-efficient, and environmentally responsible solution for hail-damaged vehicles. Accept the artistry of PDR, and you'll see the dings and dents on your car fade away like flashes of lightning.