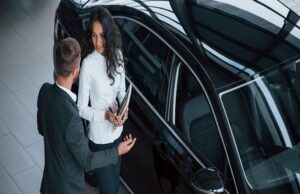 Business trip: rent a car
With the increase in costs and fees, this habit is therefore abandoned by some companies when they do not send their salespeople or other employees on the road every day. The alternative is therefore to car rental, including from professionals!
Renting a car offers great advantages, including for companies. Why renting a car during a business trip makes sense? Let's list the advantages and things to establish before arranging the rental of a car as a professional.
The advantages of a car rental for professionals
The custom is now widespread on a large scale and as a result, many French companies favor car rentals for business trips. Without sounding the death knell for company vehicles, car rental has great advantages that may be suitable for certain companies.
Overall, what are they for a company choosing to rent a car rather than acquire a company vehicle for exceptional or at least infrequent trips?
Reduced costs for the company
Even if many company cars are under long-term rental contract, some costs are still high, especially in terms of maintenance and generally, the annual rental costs are staggering for vehicles that are often very high in price. range.
When a company does not require the need to send its teams on the move every day, it goes without saying that the costs can be reduced on this subject. By favoring the rental of a vehicle for a short period rather than maintaining a company vehicle far from being used every day, a company can see its costs greatly reduced.
Of course, it can be interesting to find the compromise to ensure that this change is really beneficial for each company.
Easy payment methods for professionals
Choosing a car rental can also mean choosing more peace of mind, without entering into drastic administrative constraints.
Many vehicle rental companies now offer platforms directly designed for companies seeking to rent one or more vehicles for their employees. The means of payment, the administrative procedures and all the other necessary declarations are also facilitated from company to company. A major help and a time saver that offers an additional point to the idea of ​​renting a car for a business trip.
With the abundance of comparators of all kinds on this subject, it is also easy to find the offer and the best interest for each need of your company. Comparators are popular and also contribute to the democratization of access to rental cars for professionals. Click here to discover the basics and thus take the plunge!
Access to high-end vehicles
For a duo of collaborators or a solitary person having to join a client, a construction site or any other professional need, is there anything more comfortable than a recent sedan? Rental companies always offer high-end vehicles for professionals and this possibility allows the employee to take advantage of the best travel conditions for his future appointment.
The possibility of modulating different routes
Unthinkable with a company car that must always be returned safely, a rental car can be picked up at a specific location and dropped off later, at the other end of France or even at an airport in the case where the employee must use this other means of transport. A practical aspect that goes completely beyond the use of a company car in this case.
As announced above, many rental companies offer directly on their sites and from comparators, offers for professionals. With various flexible options, renting a car for a professional on the move now appears to be the norm in the world of work.
Be careful however, it is important to meet all the conditions so that the employee can claim to drive a rental vehicle. At least 21 years old (or 25 in some cases), a valid B permit for at least one year and for professionals, other obligations in terms of insurance in particular.